Last Friday, the Department of Education released new data on two- and three-year federal student loan cohort default rates.
Don't let
the news
get you down. There were some exciting – and positive – numbers that came out of the report:
the two-year default rate of for-profit institutions decreased from 15% to 12.9%.
Congratulations to everyone who played a role in making this happen! We know it's been a long hill to climb, but the benefits to your institution and students will make it worthwhile. Keep up the great work.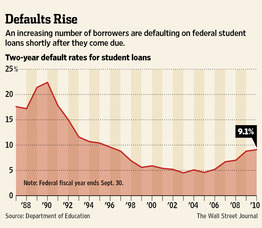 You can read the official press release
here
.