By combining three unique measures of candidate potential, our WonScore pre-employment testing platform empowers your team with an enhanced ability to predict on-the-job success: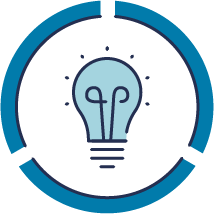 Cognitive Ability
The single-best general predictor of job performance and on-the-job success, cognitive ability lets you know whether your candidates can do the job.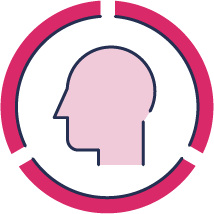 Personality
Find out exactly what your candidates will do on the job, and whether their personalities match with their potential responsibilities.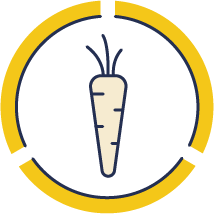 Motivation
Your candidates can and will do the job— but do they want to? Help your team determine whether job applicants' specific interests align with the demands of the job.


When it comes time to hire, Wonderlic's robust insights significantly improve your ability to find people with the greatest potential to excel.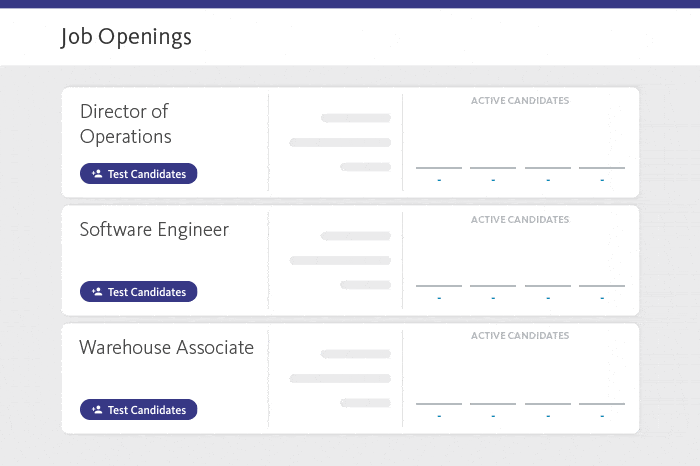 Help department leaders build
productive teams with job-specific
scoring.
Just like people, each job description is a blend of different interests, abilities, and personalities. Our pre-employment testing platform is here to help your team discover candidates who match them with a built-in AI Job Description Profile. Start making informed science-driven hiring decisions, and know exactly what you need from your candidates before interviews begin.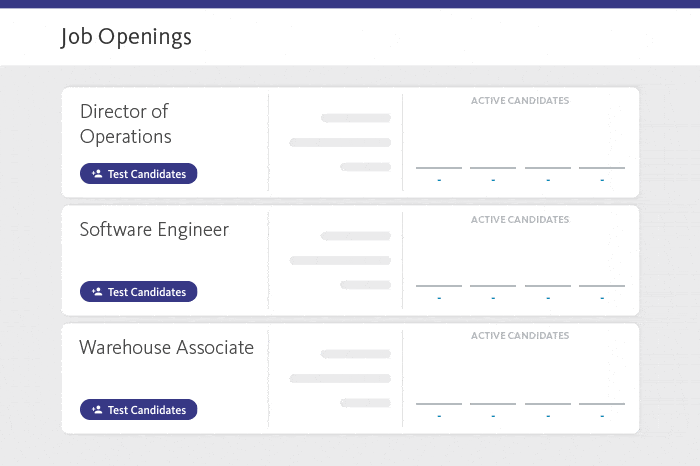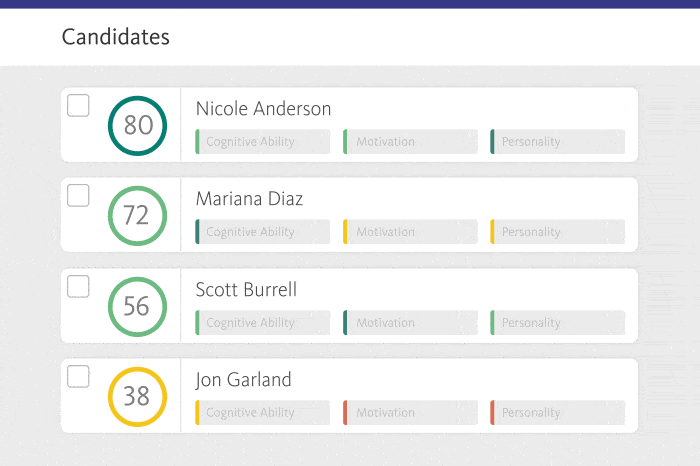 Focus on candidates who have
what it takes to succeed.
As an HR professional and leader in your organization, you understand that resumes don't always tell the whole story. In fact, they're just the tip of the iceberg when it comes to candidate evaluation. Dive deeper to find accurate data-driven insights that help your team focus on candidates you're confident in, while our employment testing platform screens out those who aren't right for the job.
Hire candidates based on their potential to succeed.
Identify candidates with the highest chance of being successful in your organization. Your team can compare top candidates and hire people with the most potential using WonScore pre-employment testing–no training or certification required.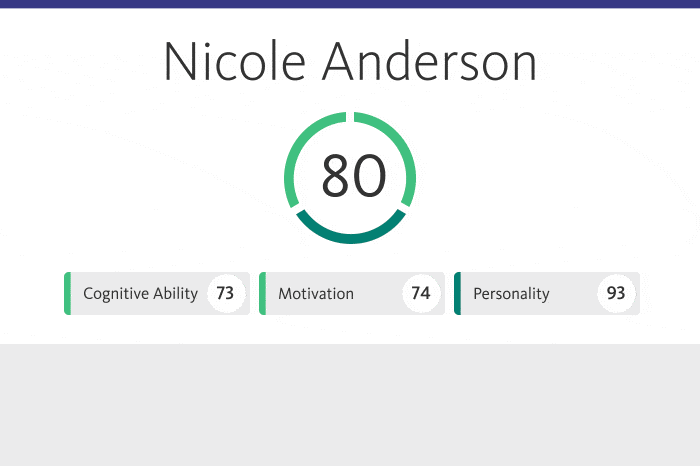 Set up new hires for long-term
success.
You know that candidates don't stop being unique when they sign the offer letter. Objective data from our platform allows your team to set up new hires for long term success by creating onboarding strategies tailored directly to your new hires.
Hear from our customers
BlenderBottle is one of the many companies adding insight and data points to their hiring— helping them find better candidates quicker.

Find the top candidates for your company's roles using the predictive power of our multi-measure assessments.