What Is Candidate Experience—and Why Does It Matter?
Over the past two decades, the emergence of social media and employee review sites such as Glassdoor and Indeed have given job applicants and employees a powerful new forum for sharing their experiences with companies—the good, the not-so-good, and the ugly.
In this new era of transparency, employers recognize that when someone applies for a job, their company is being interviewed just as much as the candidates they're interviewing. As a result, many employers are working hard to improve the quality of their candidate experience, a term that describes the reactions people have at every touchpoint of the candidate lifecycle—from their impressions of a company even before they're on the market, to their application and interview experience, to their onboarding experience as a new hire.
As interest in this area has grown, organizations within industrial-organizational psychology, product design, and human resources have conducted research to identify the factors that contribute to a positive or negative candidate experience—and the impact both might have on a company's public reputation, talent acquisition efforts, overall employee engagement, retention, and more.
Let's look at a few of the most interesting findings—as well as some strategies for creating a more positive candidate experience at your company.
Candidate Experience: A Survey of the Research
#1. When your candidate experience doesn't stress out or confuse candidates, they're more likely to perform better on job-related tests and screenings
According to a study by Ryan and Ployhart, applicant reactions* have been shown to have a significant impact on scores, as candidates who have a positive experience are more likely to perform better on tests and selection procedures (and vice versa). On the flip side, it has also been found that there is a meaningful relationship between high test anxiety and poor performance on selection tests and measures (Hausknecht, Day, & Thomas, 2004).
Why is this relevant to employers? When test scores better reflect the actual abilities and traits of candidates, companies gain a more accurate sense of those candidates' potential to succeed—and are more likely to make smart hiring decisions.
*"Applicant reactions" is a term used to describe "attitudes, affect, or cognitions an individual might have about the hiring process" (Ryan and Ployhart, 2000, p. 566).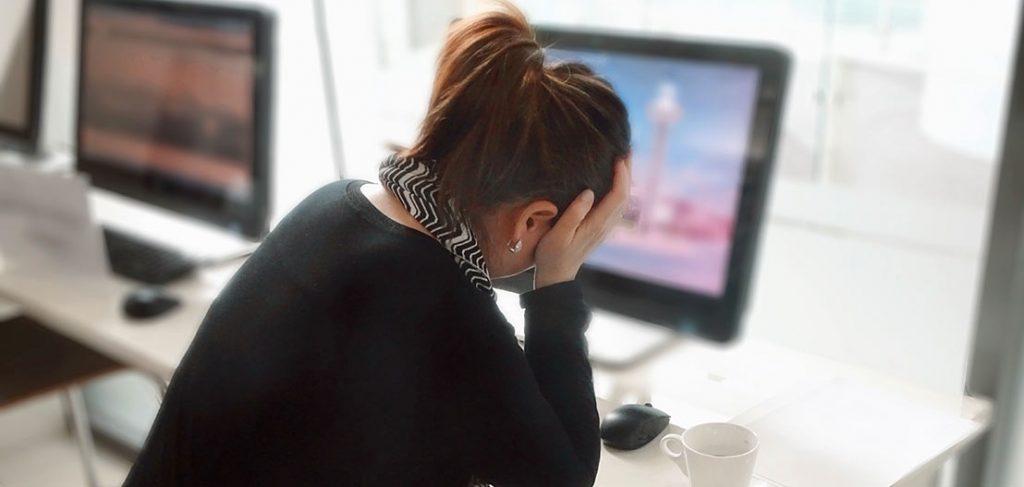 #2. When candidates perceive your hiring process as clear and fair, they're more likely to recommend your company to others, whether they're hired or not.
According to a study by Bauer, Maertz, Dolen, and Campion, one of the most important factors responsible for a positive applicant reaction is the extent to which the applicant perceives the hiring process as fair. If they do, not only are applicants who receive an offer more likely to accept, all applicants are more likely to see the organization in a more positive light and recommend it to others whether they received an offer or not.
In both legal and scientific contexts, when a process is perceived to be fair, it's said to demonstrate "procedural justice". One of the most important criteria for an overall perception of procedural justice is that people involved in the process feel the process is actually assessing what it claims to; in short, is the evaluation trustworthy and transparent?*
A study by Hausknecht, Day and Thomas, states that providing "a realistic job preview and additional insight into a role and process" can go a long way towards helping employers foster that sense of procedural justice. In other words, employers that share accurate, in-depth job descriptions and are transparent about the steps of their hiring process are more likely to transform candidates into fans of their brand.
*If an evaluation meets this criteria it's said to have "face validity".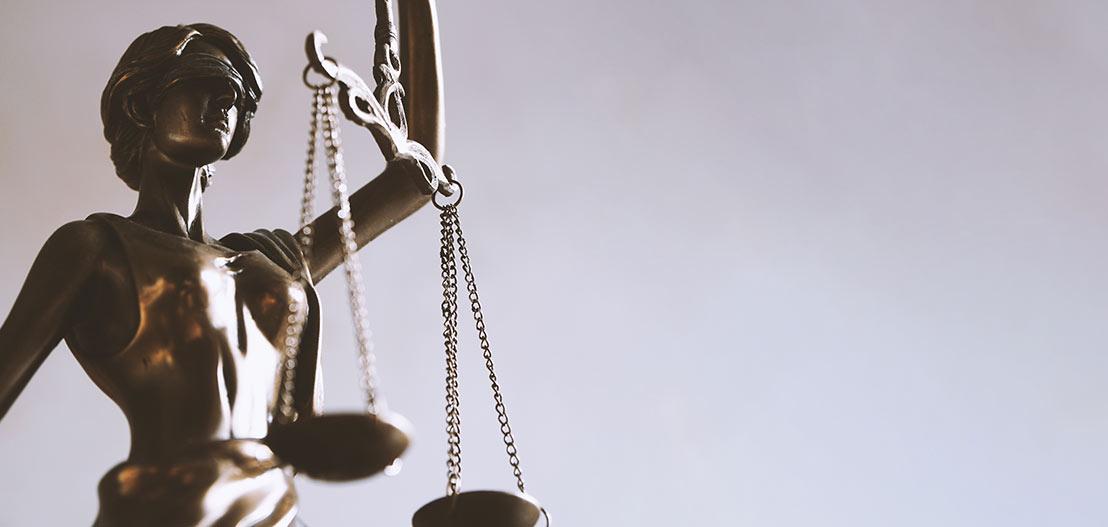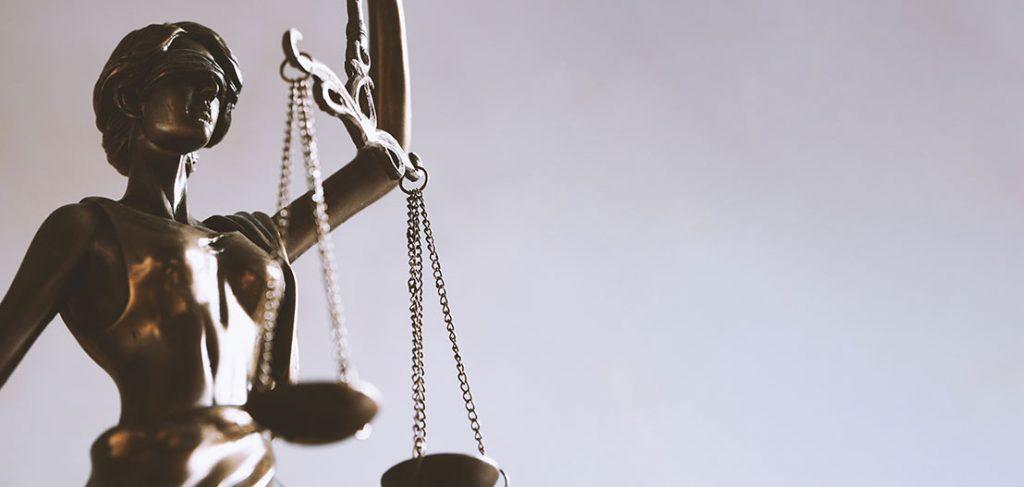 #3. Candidates feel that pre-hiring assessments give employers a more accurate sense of what they can do
The study by Hausknecht, Day, and Thomas also finds that candidates feel that the inclusion of cognitive ability tests and personality assessments means they're being assessed more fairly and accurately. Similarly, a study by Speer, King, and Grossenbacher states that candidates tend to view longer assessments as more fair than shorter equivalents, because they feel they're being given a chance to showcase their abilities.
#4. A great candidate experience has positive, long-term effects on applicants' overall confidence, engagement, and job performance
Research finds that when applicants' expectations of job relatedness and fairness are met in the hiring process, they're more likely to be satisfied with their job once you've hired them, to perform that job well, and to exhibit "organizational citizenship behaviors". In other words, to be engaged, pleasant co-workers.
Also, a positive applicant reaction leads to overall "increased self-perceptions, such as self-esteem, self-efficacy, and future job search intentions" (Gilland, 1993). This means a good candidate experience can also boost confidence in applicants who didn't get the job and motivate them to keep diligently sending out resumes—a consequence that could increase the chances that they'll feel positively about your company and apply for a different position with you in the future.
Did you know?  
Organizations like Talent Board celebrate and award companies who excel in candidate experience, helping them benchmark their candidates' experiences and highlight the areas where they outperform their peers and demonstrate success.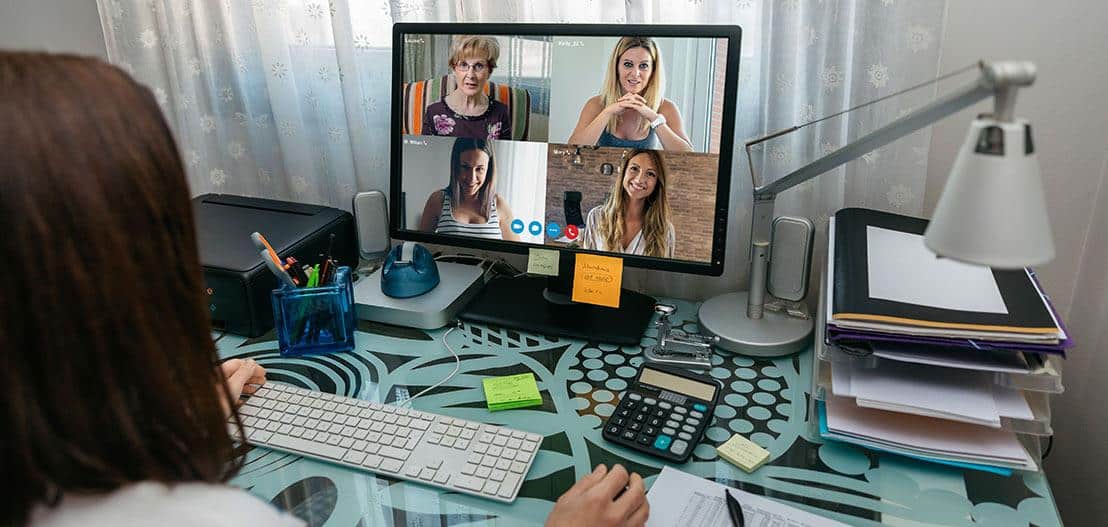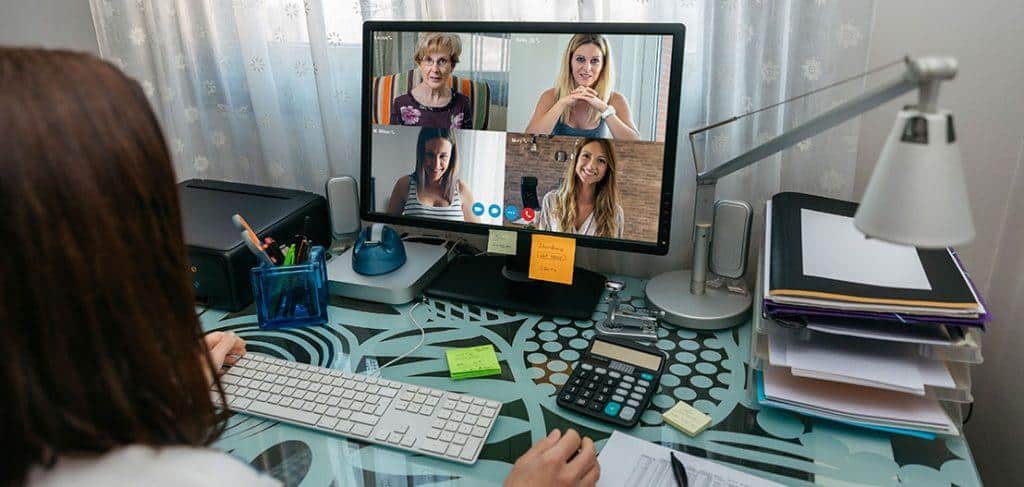 What Your Company Can Do to Improve Your Candidate Experience
Considering these findings, here are some steps your team can take to improve your candidate experience.
1. Gather the data necessary to create better benchmarks
It's nearly impossible to improve what you're not measuring. That's why it's important that you track—and set goals against—the following metrics:

Speed-related:
Time in Workflow Step
The average amount of time a candidate spends in each of the workflow steps of the Applicant Tracking System (ATS) in business days.

Applicant Cycle Time
The average amount of time a candidate spends in the selection process for an opening. This is a good measure of the efficiency of your recruiting team once a qualified candidate is identified.
Quality-related:
Offer Acceptance Rate
A value that compares the number of candidates that are given a job offer against the percentage of candidates that accept the job.

Application Drop-off Rate
The ratio of the number of candidates that start the job application and the number of candidates that complete the online application as a percentage.

Candidate Satisfaction
A value created by asking candidates a standard set of questions during or after the hiring process about aspects like:
How well the advertised job description matched the job as described by the hiring manager
The speed and responsiveness of the recruiting and hiring teams
How easy or difficult it was to use the technology involved in application process
First impressions of the recruiter, hiring manager, or other employees involved in the interview process
Hiring Manager Satisfaction
A value created by asking hiring managers a standard set of questions during or after the hiring process about aspects like:
The quality of their experience working with recruiting overall
The quality of candidates submitted
The speed and responsiveness of the recruiting team
Productivity-related:
Candidate Withdrawal Reasons
A metric that tracks why candidates didn't proceed with the interview process. Usually includes categories like: "Salary too low," "Don't want to relocate," and "Role not motivating enough".

Source of Hire
A metric that can help HR teams figure out the most productive methods of sourcing new hires. Usually includes categories like employee referrals, social media, job boards, company career pages, third-party staffing agencies, and career fairs.

Requisition Cancellation Rate
A metric that determines how much time your recruiting team works on requisitions that get canceled versus the time spent on requisitions that get filled, as a percentage. A high percentage of time spent on positions that get canceled creates inefficiencies in the organization's recruiting process.
Get more insights on how to create the formulas for these metrics here.
According to Workable, you're most likely to get feedback from applicants by:
1. Letting them know about the survey during the interview process
2. Keeping it short
3. Ensuring that personal info stays anonymous
#2. Add clarity and transparency to every step of the hiring process
When you keep the lines of communication open, respond in a timely manner, and provide right-time, right-place information, your job applicants are less likely to feel turned off by their interactions with your company. Here are a few ways to get there:
Job Posting Period
A great candidate experience begins with a great job description.
Be crystal clear about expectations. Don't just list requirements related to education and experience—these criteria aren't especially predictive of future job performance. Go a step further to create a clear inventory of the knowledge, skills, and abilities the ideal candidate for the role should possess.
The best way to ensure you're getting to the root of your needs is by completing a job analysis. To conduct a job analysis, I-O psychologists work with organizations to identify and create a shared understanding of the key responsibilities for the role, and the knowledge, skills, and abilities that will be required for success.
Learn more about the advantages of conducting a Job Analysis here.
Application Process
Make sure people who apply to a job on your website receive an automatic email reply that reassures them that their application has been received. Ideally, this communication would also clarify next steps, and provide a link to any additional information, or to your pre-hiring assessment solution, if you offer one.
If you do offer psychometric assessments, be clear about expectations. At Wonderlic, we explain that though there are 50 questions in our timed cognitive ability test, very few test-takers are able to answer all 50, and that there are no wrong answers in our motivation and personality tests. Providing this context is meant to lower candidates' potential anxiety and better position them to do as well as they can on the test.
Lastly, if a candidate won't be selected for an interview, let them know as soon as possible, so they can turn their energy elsewhere. A simple response saying "Thank you for applying, but we've decided to move forward with other candidates" can suffice. Candidates may reach out to ask why they were not selected, or to request reconsideration. When this happens, be consistent about what level of information your hiring managers and recruiting team will provide.
Interview Process
Make sure candidates know what to expect and keep your promises. Applying for a job is exciting and stressful, and as a candidate moves forward, those emotions intensify. After an interview is completed, let candidates know when they'll hear about next steps, and then meet that expectation. If you don't, you'll cause unnecessary anxiety—and increase the chances that they'll have a bad experience.
Also, once you've landed a new hire, don't ghost the candidates who interviewed but didn't receive an offer. They've invested time to get to know your organization and your role, and they deserve to know when it's time to move on.
Whether you choose to provide feedback to these external candidates or not is up to you. If you do, make sure that feedback is personalized, polite, and consistent. List strengths you noticed and make recommendations on how the candidate might gain more experience or skills useful to the role.
Onboarding
The candidate experience—and the risk of creating unnecessary anxiety—doesn't end after a job seeker signs on the dotted line. Starting a new job can be a potentially confusing and stressful time, too.
So, even before a new hire's first day, share:
A detailed schedule for their first month on the job, including job expectations
Important information about your company's culture and benefits
A list of the people they should contact if they run into common onboarding problems
Also, consider polling recent new hires about their onboarding experience to pinpoint opportunities to improve your process. If you offer a pre-hiring assessment platform like WonScore, use its insights about a candidate's individual learning preferences—and New Hire Success Tips—to provide a more tailored and effective onboarding experience.
3. Offer validated psychometric assessments
According to a recent Talent Board report, 82% of companies are using some form of pre-employment assessment to gather data beyond the reach of a resume—like candidates' intelligence, personality traits, cultural fit and motivation. And as the research shared earlier makes clear, job applicants appreciate the opportunity to showcase their abilities that these assessments provide.
However, as reported in the Harvard Business Review, not all hiring selection practices used by HR departments are created equal. As the graphic below demonstrates, while standalone cognitive ability tests, integrity tests, and reference checks do add some value, the tests most predictive of actual job performance are "multi-measure tests" that assess cognitive ability, personality, and interests, all in one.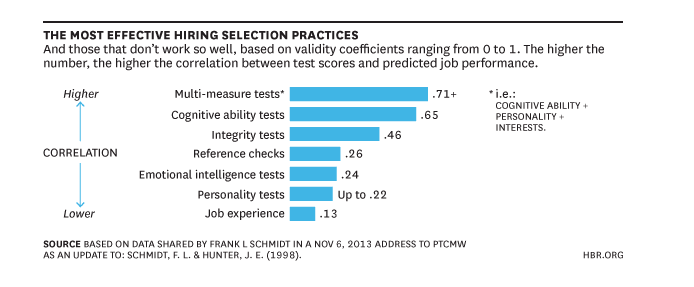 If you're interested in adding a multi-measure test to your candidate experience, Wonderlic's WonScore combines exactly those three measures into a simple, easy-to-interpret score.
Want to learn more about Wonderlic's perspective on creating a world-class candidate experience, or to learn more about WonScore?
Schedule a demo here. Or give us a call at 877.605.9496 (8:30-5:30 CST)

Resources:
Bauer, T. N., Maertz, C. P., Dolen, M. R., & Campion, M. A. (1998). Longitudinal assessment of applicant reactions to employment testing and test outcome feedback. Journal of Applied Psychology, 83, 892 – 903.
Gilliland, S. W. (1993). The perceived fairness of selection systems: An organizational justice perspective. Academy of Management Review, 18, 694–734.
Hausknecht, J. P., Day, D. V., & Thomas, S. C. (2004). Applicant reactions to selection procedures: An updated model and meta-analysis. Personnel Psychology, 57, 639–683.
Ryan, A.M., & Ployhart, R.E. (2000). Applicant perceptions of selection procedures and decisions: A critical review and agenda for the future. Journal of Management, 26, 565, 606.
Speer, A. B., King, B. S., & Grossenbacher, M. (2016). Applicant Reactions as a Function of Test Length: Is There Reason to Fret Over Using Longer Tests? Journal of Personnel Psychology (2016), 15(1), 15–24.