Thanks to customer feedback, we're able to ensure that WonScore has an enjoyable user experience.
Wonderlic is excited to announce a few new product updates to WonScore!
As a result of the feedback customers like you provide, we're able to evolve our platform constantly to ensure the best user experience possible:
Tags for Job Openings
Let's start with what tags are. They're labels that allow you to organize job openings within the WonScore platform however you want. Now you can now add multiple tags to organize your job openings, and belong to more than one virtual group at the same time!
You're no longer limited to specific tags, either. That means you can add any relevant metadata to your openings that you want!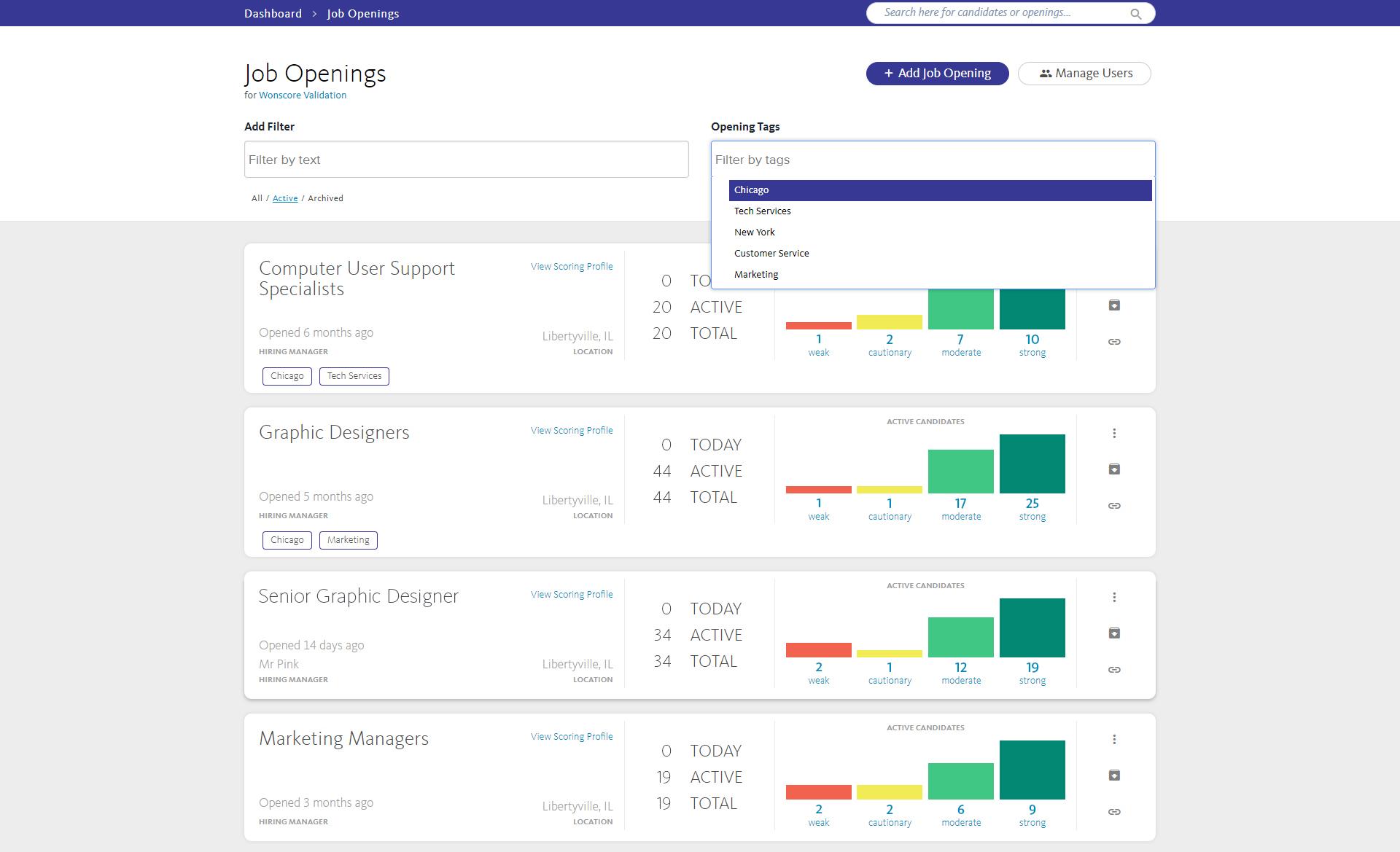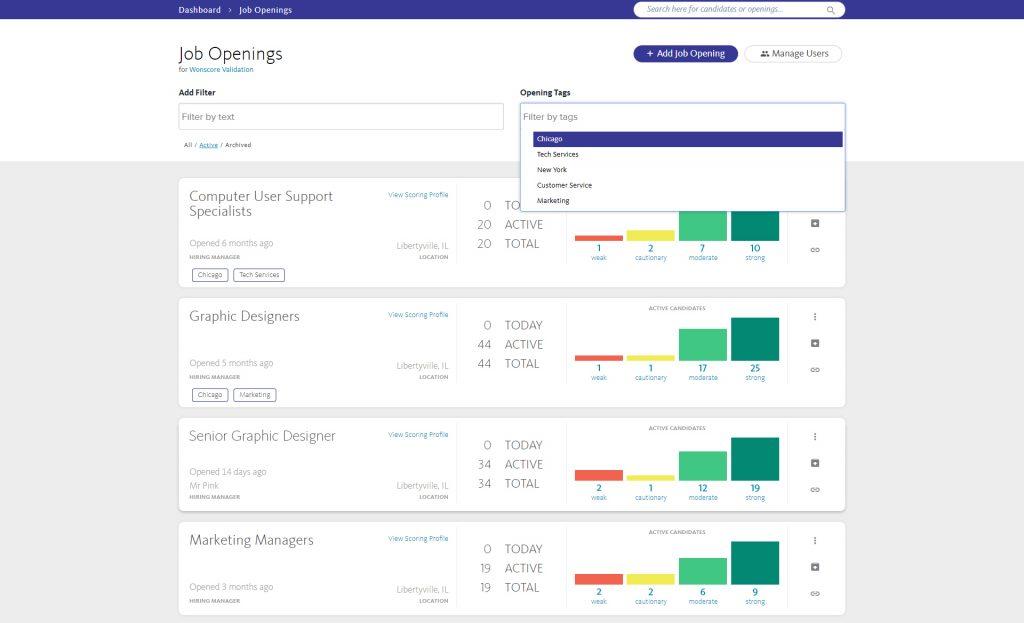 Additional Opening Filters
Additional opening filters now let you find one or more openings at a time. Create virtual groups for your openings, and then use tags to search for that group!
Now it's easy to find one or more openings for:
A particular hiring manager
Any openings at a given location
A certain tag (or multiple tags)
You can also create virtual "groups" for your openings, and then search for that group of openings using tags.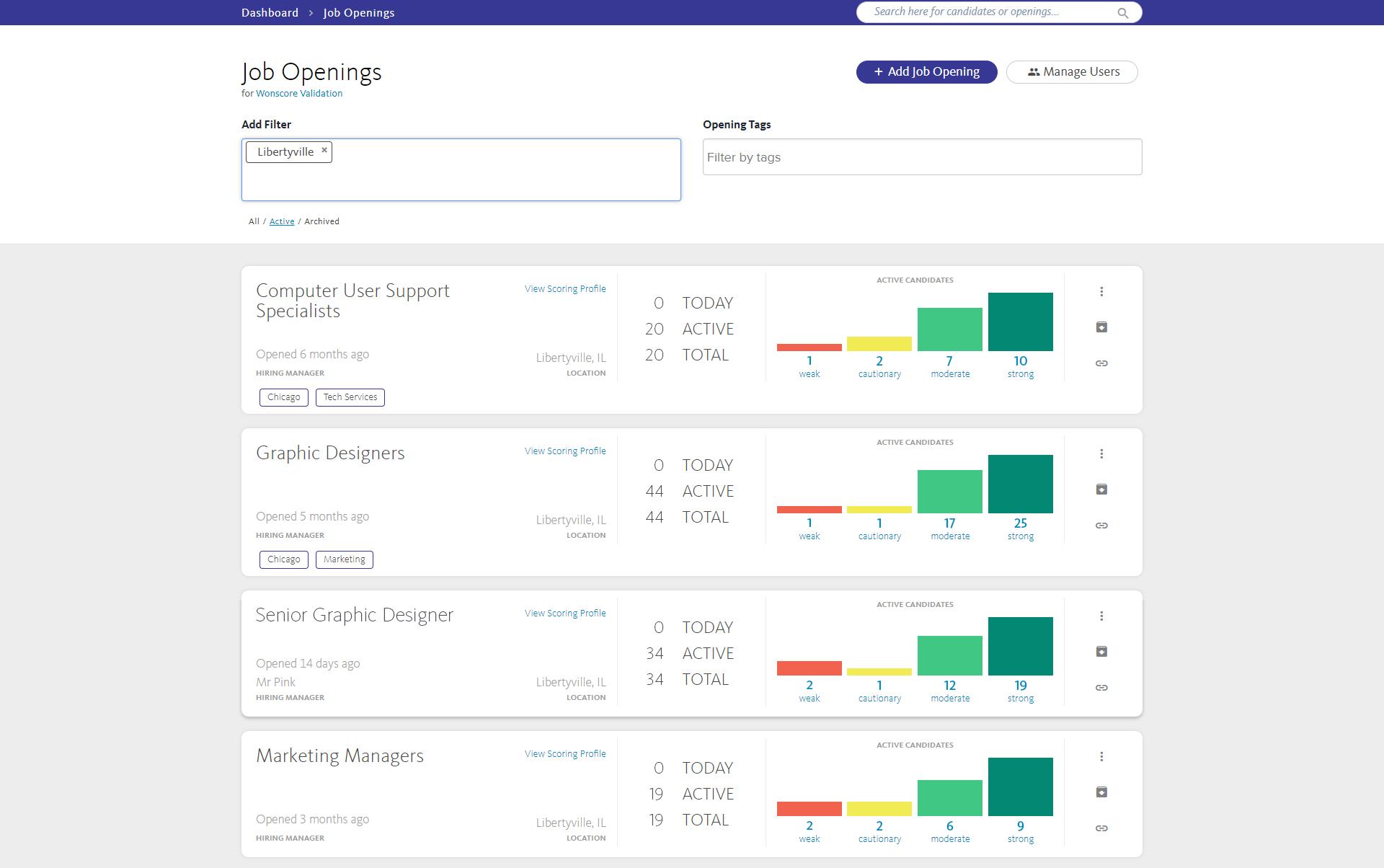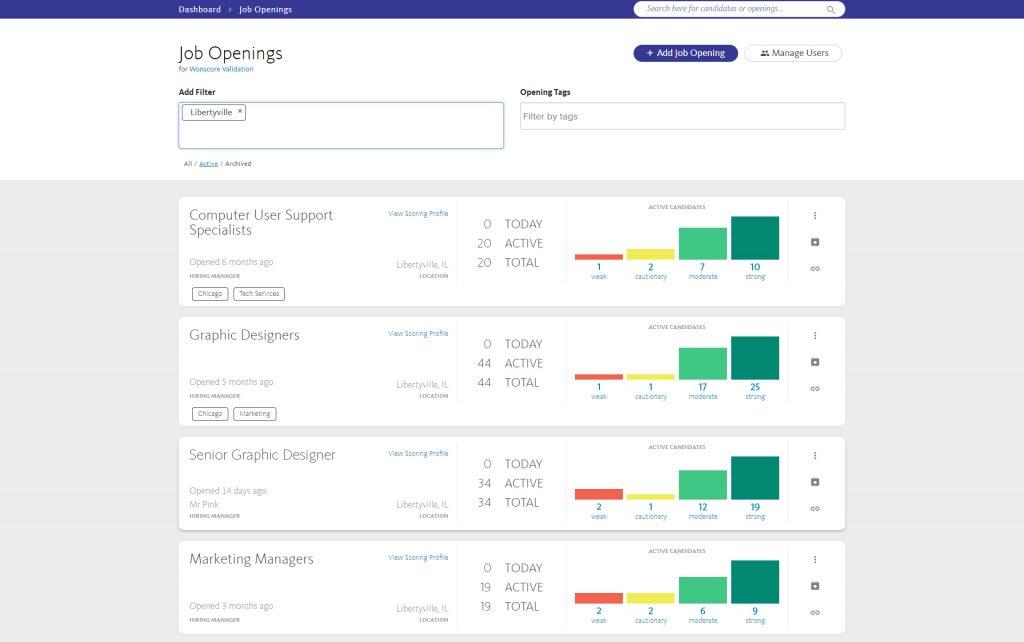 User Management Improvements
And finally, we've added a few user management improvements to make your WonScore experience more efficient:
A new page now lists every account user, and can be easily managed
Entering a specific detail page allows account owners and administrators to view and manage permissions for every Job Opening within that user's account
Filters are at the top of the list to help ease the process in cases where many Job Openings exist in an account
Changes can be applied to all users or across all Job Openings for a single user
The Job Title field has been updated with assistive text to help suggest job titles
The option to resend an invitation to users in order to access WonScore has been added to User Management
We encourage all of our customers to reach out to us, should you have any questions regarding our recent product updates!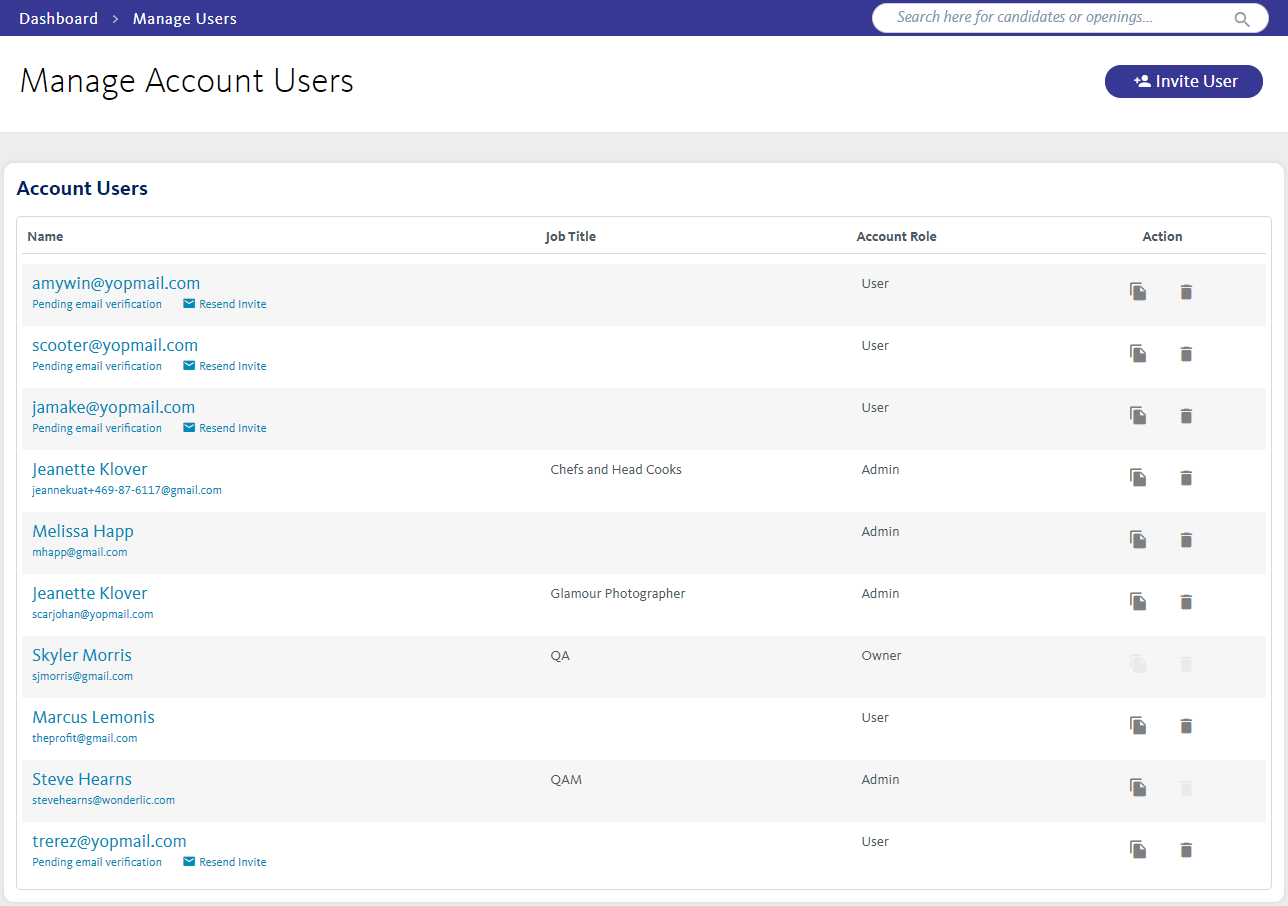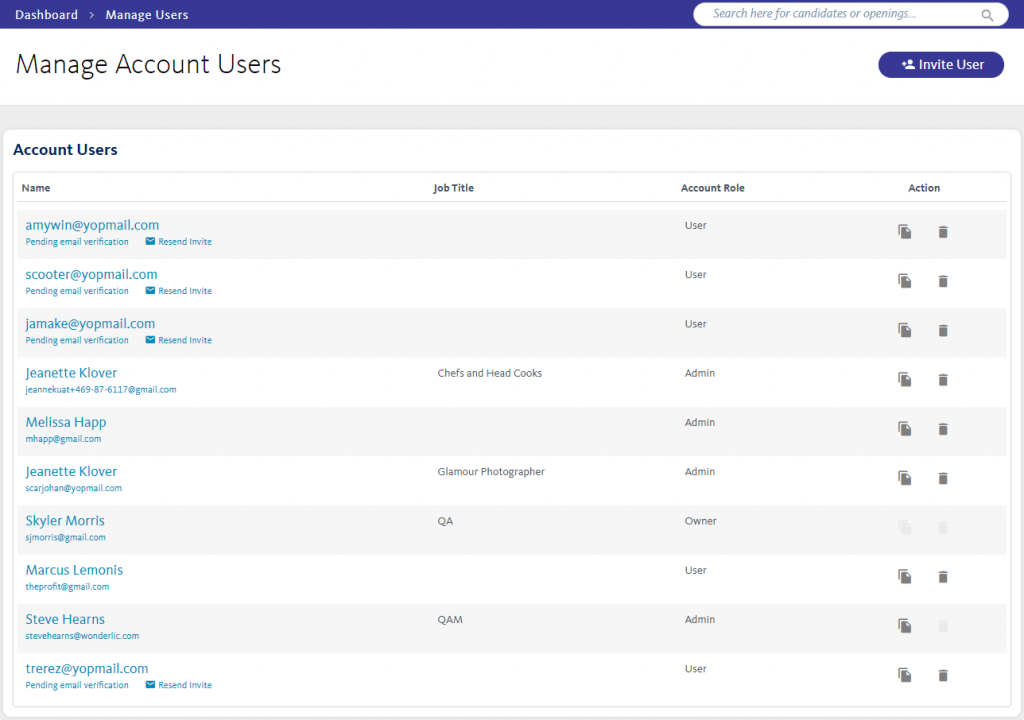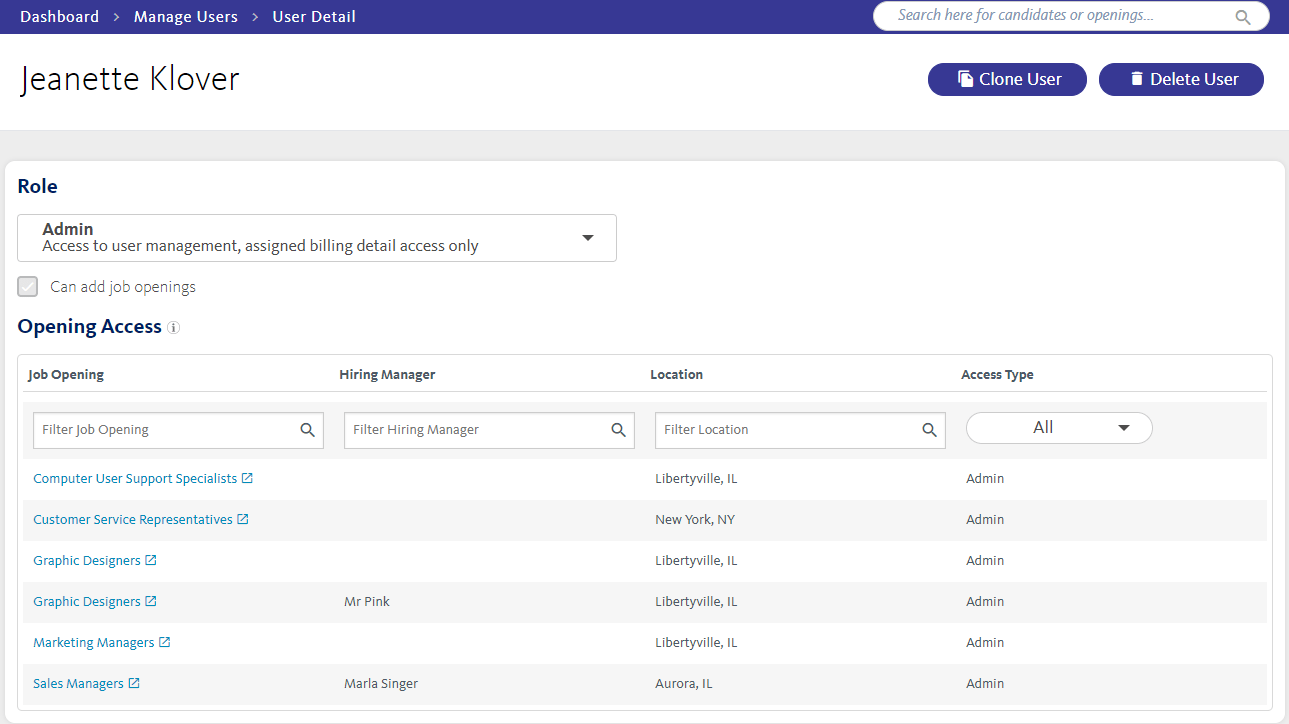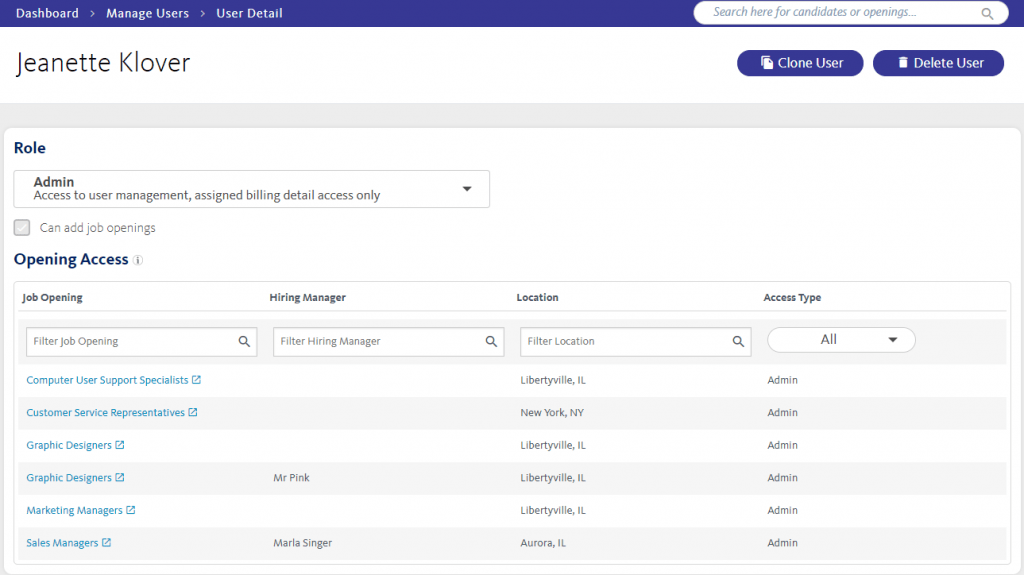 Wonderlic is constantly innovating.
Thanks to customer feedback, we're able to ensure that WonScore has an enjoyable user experience. If there's anything you feel would benefit yourself or others within our platform, we'd love to hear from you! Simply visit our Contact Us page and let us know what you think.