The pandemic has changed the way we work, and in turn, hiring pros have changed the way they've sourced and hired candidates. Yet there's still an ever-present debate in the HR community—how much should hiring pros focus on potential versus experience?
Should a resume and great references be the top indicators of how well a candidate will fit the role? Or should we focus our attention on core competencies that indicate potential, like their problem-solving ability, drive, or interpersonal style?
We surveyed 1,000 HR pros to get some high-level clarity on the topic and have been conducting a few interviews to dig even deeper.
In this article, Lindsay Brown, a recruiter at Jellyvision; Maria Selvaggio, VP of People at M1 Finance; and Ryan Conley, Talent Acquisition Manager for US East, Europe & Asia at Skechers share their thoughts on how to hire for potential and the best ways to assess a candidate's promise early on in the hiring process.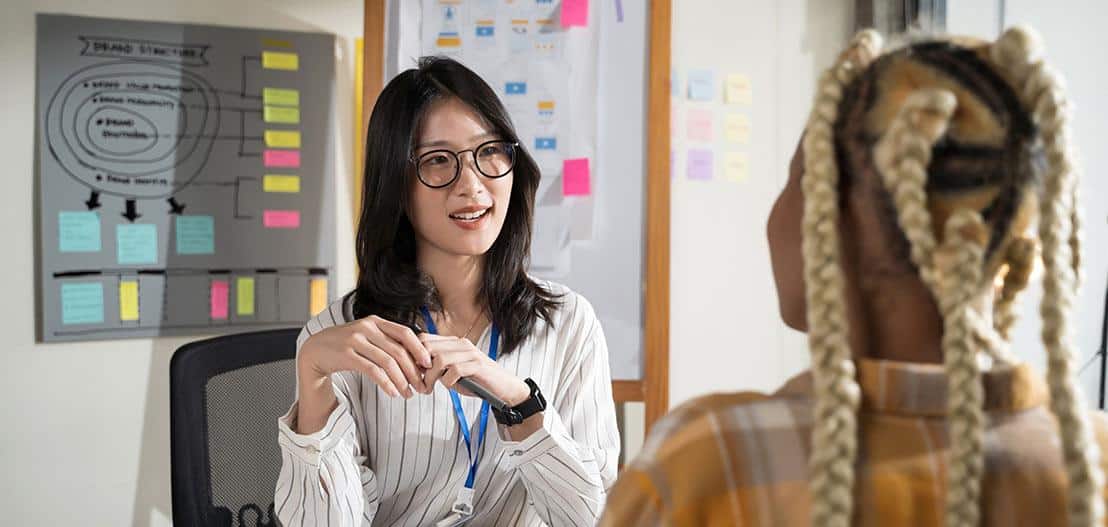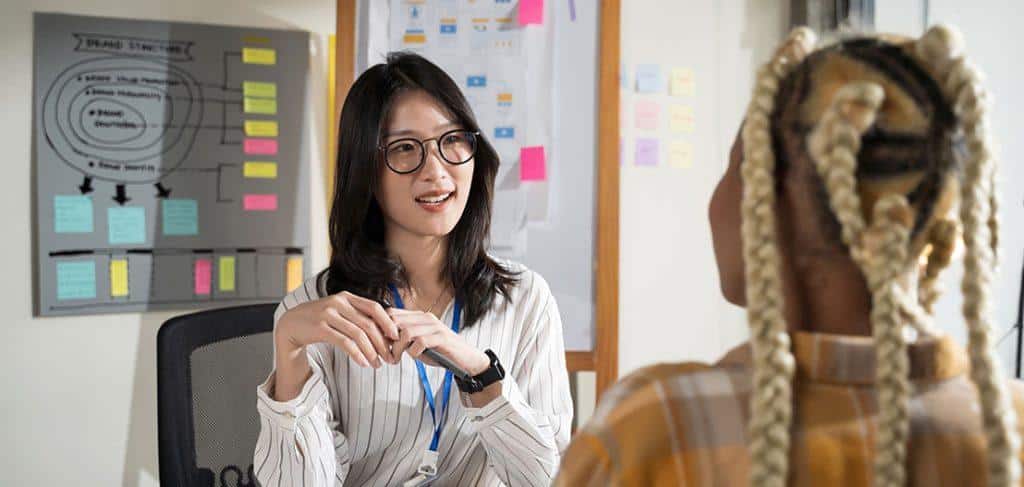 To what degree do you weigh potential in your recruiting process?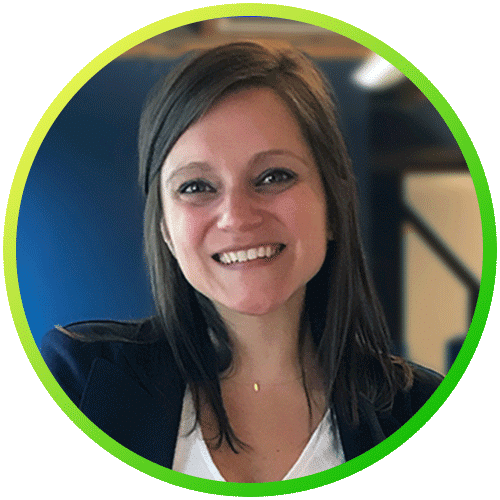 Maria Selvaggio
VP of People, M1 Finance
"We definitely lean to the side of weighing potential heavier than other companies, bringing someone on that maybe has never done this exact thing before but can do it and step up. Those tend to be people who do really well at M1."
"We also try to make sure that we aren't falling into an implicit bias; anybody who's an interviewer has to go through implicit bias training, where we explicitly call that out.
"We know 10 years on a resume might look great, but it doesn't really matter how long you've worked. It matters what you've done in the time that you've worked."
Obviously there are going to be some exceptions where you really need to have that experience, but for the majority of our roles, we're open to people who have the potential to do well."
M1's interview process helps assess a candidate's potential from the very beginning.
"We use a really structured interview process where we want to make sure that we're asking questions where people are able to draw from their previous experience to answer a question about how they would be in a certain situation.
So, some of those basic questions that you hear, like, 'You're in a customer service role. Somebody calling is angry, what are you going to do,' and allowing them to say, 'Well, here's what I would do because of this experience that I've had.'
Everybody's asked the same questions as they come through the process, so we can make sure that we are evaluating everything very fairly."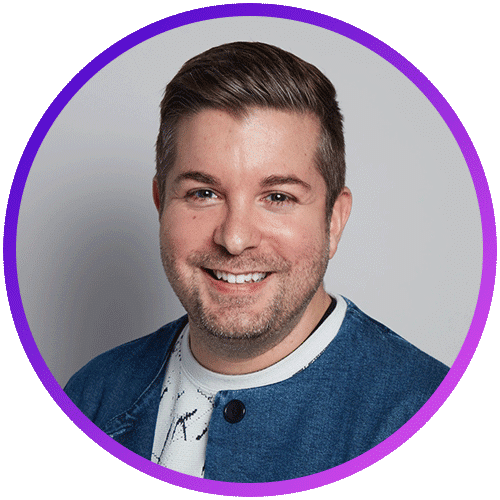 Ryan Conley
Talent Acquisition Manager – US East; Europe & Asia, Skechers
"I think that this is somewhat organic based on each division's culture, so I wouldn't answer this the same way, with, for example, my SVP of product versus my IT leader.
At Skechers, the weight placed on potential changes depending on what level of job you're applying for.
"If we're hiring an individual contributor in the corporate office who's going to be titled as something hourly or they're going to be titled at the specialist or coordinator level, hiring managers seem to be basing their assessments on about 40 percent potential and then maybe the other 60 is evenly divided between skills and track record. When you get to manager level, it's probably 70 percent skills and experience, and then the other 30 is maybe potential runway. Once you hit director, its upwards of 80 percent track record and experience and then maybe our other flipboard is both growth potential and maybe just some degree of resilience.
Personally though, when I'm recommending a candidate to anybody, if it's director-level and below, I think potential should carry more weight. It's more like half track record, results, and experience, and then the other half is about your potential: your personality fit and what you're looking for."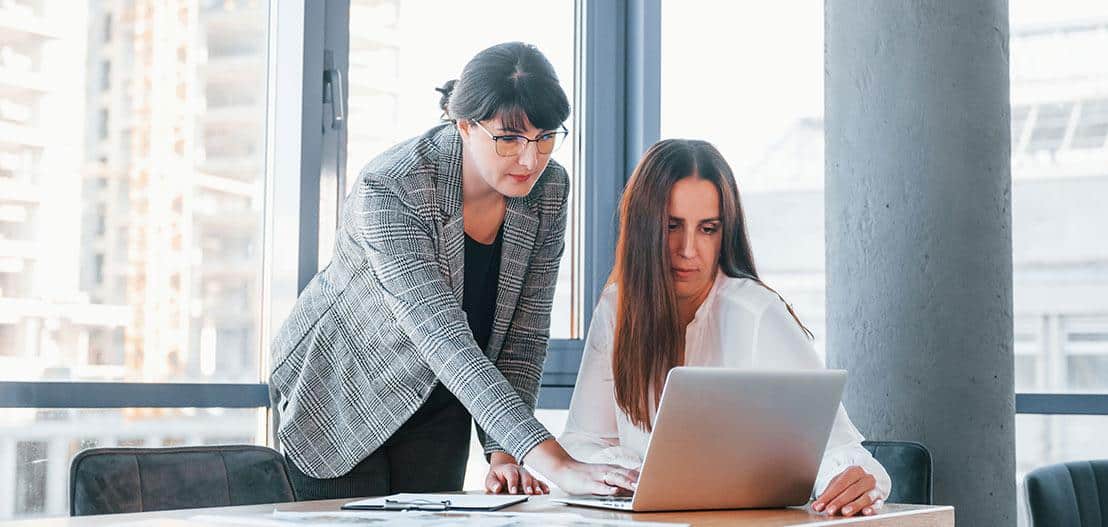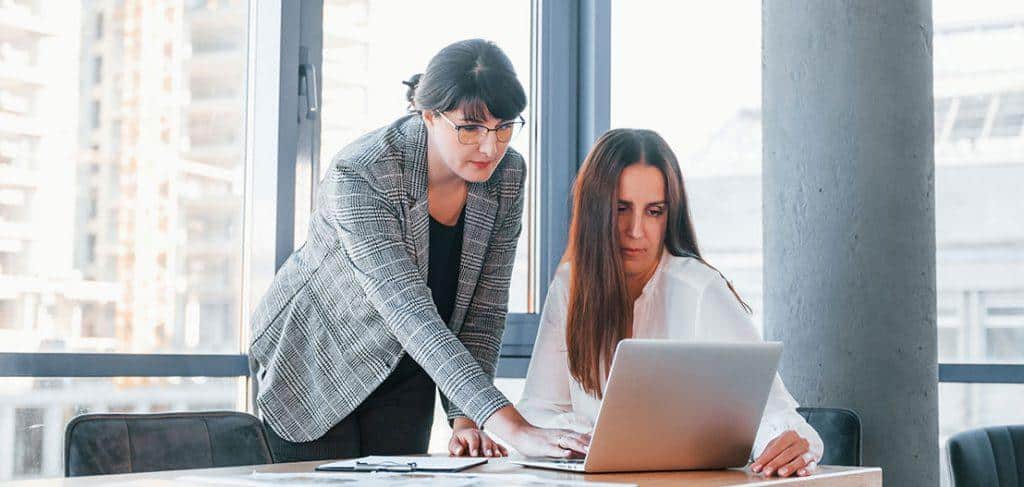 What do you feel are the best ways to assess candidate potential?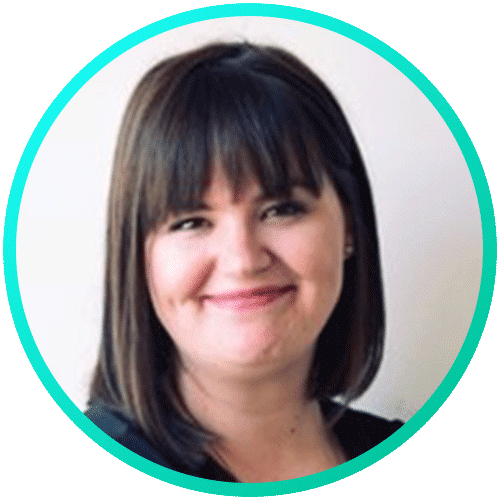 Lindsay Brown
Recruiter, Jellyvision
"A big thing we do is competency-based hiring, so we are big fans of competencies. What's nice is every job has seven competencies assigned to it. And they're on the job description as well, which I think is really nice for folks to see."
Competency-based hiring allows Jellyvision's team to see the nuances in each candidate and remove some of the biases that come from solely looking at experience.
"So whenever somebody asks, 'What are you looking for?' I say, 'We want someone who's tech-savvy, action-oriented, you know, X, Y, and Z,' and I think that's really nice, because it gives both us and the candidate a better interview process. You're not a candidate who shows up, sits on three panels, and gets asked the same question each time.
One member of the team will focus on two competencies, and then another is going to focus on a different set of competencies. It makes for a well-rounded way for people to have a better discussion. Because I think when you're bringing somebody on your team, it's a group decision. And having really well-rounded interviewers can help make that hiring decision a little easier. It helps us scout that potential a little easier, as well, based on those competencies."
Jellyvision is also watchful of bringing folks in at 100 percent, as they want employees to come in with room to grow.
"As a team, we're very much into what the person can bring. For a product role, maybe we're looking for someone who needs to have experience with new products, but we also don't want to bring somebody in at 100 percent right away, because that person will be bored in six months or there's no growth potential for them.
So I think we look at a pretty healthy mix of, 'Hey, have you had this experience before?' and 'How can we help you grow?'"
"Maybe we bring you in at 70 or 80 percent and we can help you get that additional 30 or 20 percent throughout your career at Jellyvision."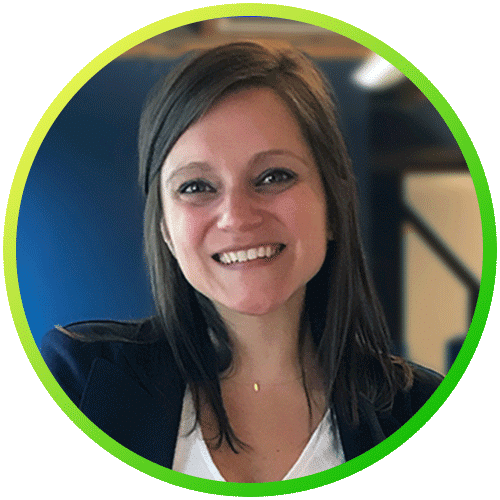 Maria Selvaggio
VP of People, M1 Finance
"We're looking for some level of enthusiasm for the role. Obviously, a confidence in their ability to do it and an ability to answer the situational questions in a way that makes sense.
Everybody at M1 is going to be a roll-up-their-sleeves kind of person … so we're looking for a willingness to dig in, roll up your sleeves, and also somebody who can have that strategic vision."
M1's hiring process makes sure that no matter what level you're at, you're going to get asked the same types of questions to make sure you're a good fit.
"We talk a lot about the difference and the balance between your ability to execute and your ability to strategize. And, in an interview where we're talking to you about both, even if you're a director or VP, you're going to get quizzed on your ability to execute. And so with that, you tend to find people who want that kind of role, and those I think tend to be some of your high-potential people."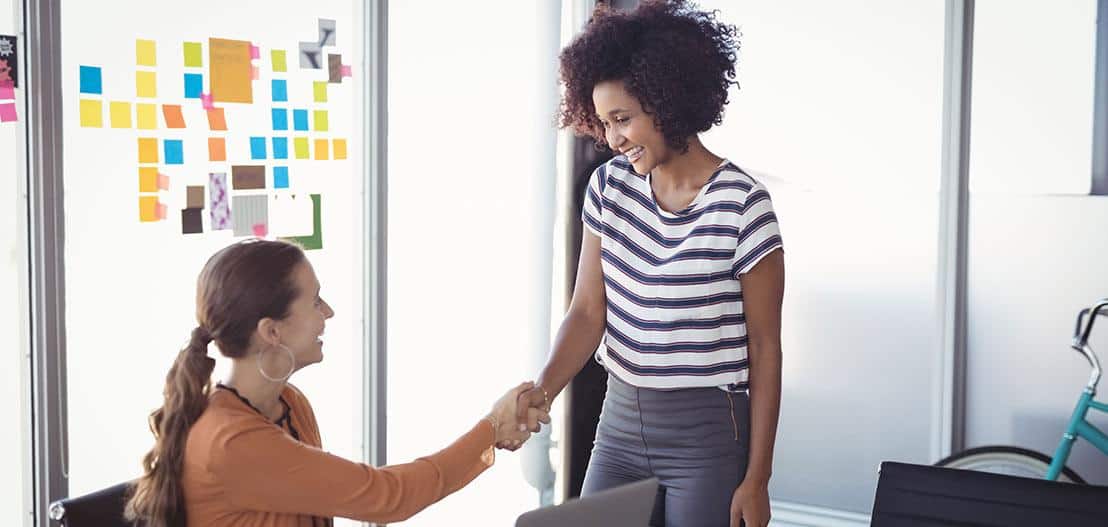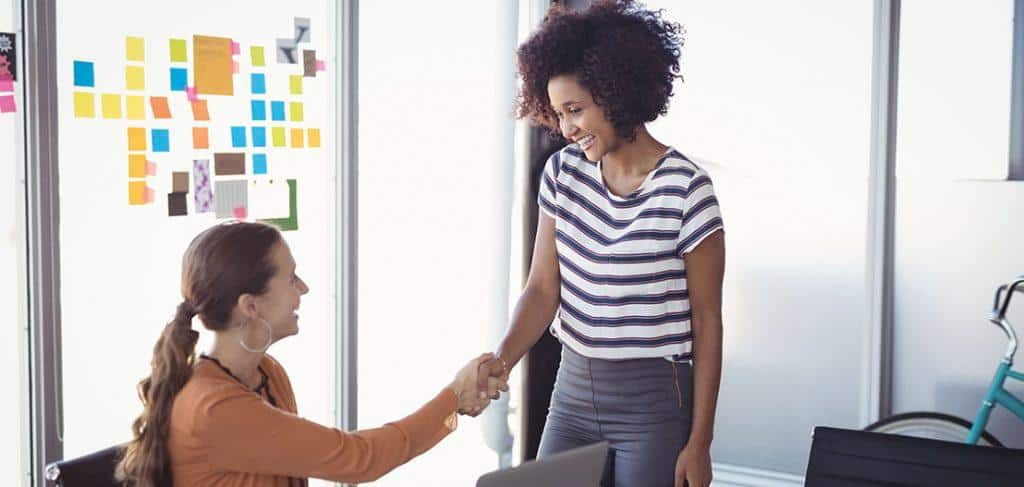 What's an example of a time you hired for potential over experience and it really worked out?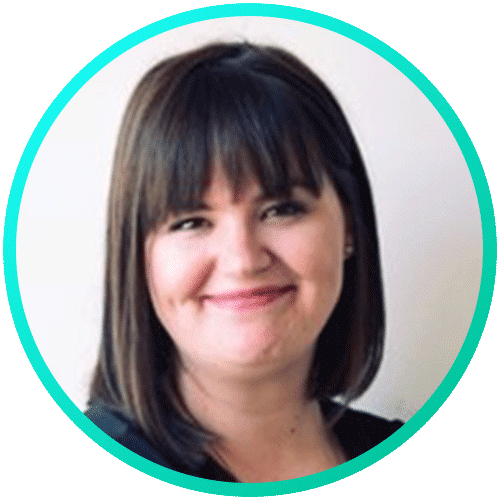 Lindsay Brown
Recruiter, Jellyvision
"I just had somebody who I hired a couple months ago who had been an English teacher for a long time, and I feel like going from an English teacher to the SaaS world is quite the shift.
But I really liked my phone call with her. I thought she had great insight. The thing that really struck me is the 'why' behind why she wanted to get out of teaching and why she wanted to come work at Jellyvision and, specifically, she really talked about wanting to be in an inclusive environment.
I took a chance on her, and I really liked her. She did okay on the exercise, and she came in and interviewed and blew them out of the water; everybody thought she had great customer service skills, loved her communication style, thought she had great examples of collaboration.
They all admittedly were like, 'We didn't think that we would really want to go for someone who didn't have a traditional background or didn't have any experience in terms of tech.' I feel really proud of that, because I was a champion for her, and I really wanted her to succeed."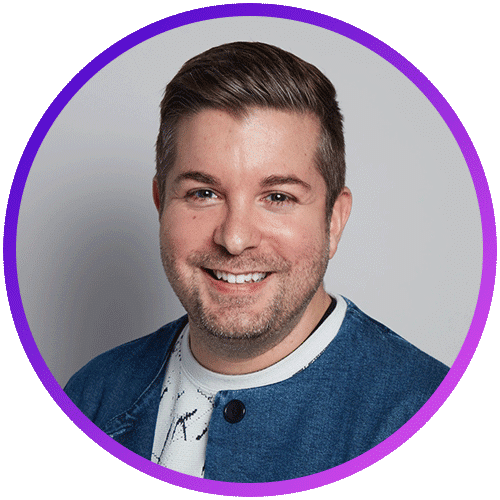 Ryan Conley
Talent Acquisition Manager – US East; Europe & Asia, Skechers
"I spent two weeks in China, so almost 10 years ago now, and quickly took on all of China's recruitment for ACTIVE Network. I needed help; I didn't speak Mandarin, and I had a team of nine there, but I needed to learn about all these things.
So I found a young lady with a master's degree who was working in an immigration law firm, and she had no knowledge of HR talent acquisition. Had never worked really in any company. And she happened to apply to a job I'd posted, which at the time I was calling global talent acquisition operations.
She applied and did well on an assessment, although we didn't hold her to the score because of the need for someone who was truly bilingual. She came in, and she was one of the best students around. She learned everything I gave her; I gave her all this research and training on what is TA as a function, what is HR as a function, what is a strategic talent acquisition partner all about.
She understood how to read people. She would get on conference calls and just sensed when to say more or less. I couldn't do the job without her.
She went with me to China. Then she progressed to a manager level. I left the company, but she stayed another seven years and went through all of the facets of HR. She was an HR vice president briefly, she did payroll briefly, she really found her niche as an analyst in benefits, and now eight years later, she's a senior benefits analyst, almost data-science level, at a software firm.
She's somebody who really, prior to me hiring her, had no background, no work experience in HR. So that to me is someone that just had unlimited potential."
Trying to identify and hire top talent? Discover how Wonderlic's WonScore assessment can help you hire with confidence based on objective data that reveals every candidate's potential to succeed, regardless of their work history.