Times are a'changin- especially for HR, and keeping up can be challenging.
Our world is constantly evolving, and with that evolution comes changes in technology, communication, law, and culture. Not only do these changes have a profound impact on society as a whole, but they also play a role in shaping the transformation of our nation's workplaces. It's a dynamic environment to say the least, and managing the human resources within it can be challenging whether you're a small business owner going it alone or a large corporation with an entire department devoted to HR.
Fortunately, forewarned is forearmed, as the old saying goes. To help you prepare for the coming year, we reached out to organizational psychologists, human resource consultants, business development strategists, and others for their take on the biggest challenges facing HR today and what you can do to get ahead of them.
1. Acquiring the Right Talent
Katy Caselli, organizational psychologist and founder of Building Giants, says that the biggest challenge her clients encounter is difficulty hiring quality talent when they need it.
"It's the tightest job market in 50 years," Caselli explains. "Those who apply often do not have all the skills needed for the job. And with fewer applicants with fewer skills, companies are having a tough time due to extended time-to-fill rates. It's difficult for them to be as selective as they need to be to make their organization thrive."
What's her solution? Caselli says that employee development plans are a tool companies can use to fill their internal talent pipelines. "That way, loyal experts and leadership candidates are plentiful when needed," she adds. "Also, employee engagement goes up when quality training options are offered." In fact, according to LinkedIn's 2018 Workplace Learning Report, 94 percent of surveyed employees said they would stay with a company longer if it invested in their career development.
Ralph Chapman, CEO and owner of HR Search Pros Inc., says that he also sees talent acquisition as one of the biggest challenges in HR today.
"Companies can't just settle when they have an opening the need to fill," Chapman explains. "It's critical to find the right person because if you don't, it can cost a company in a variety of ways such as lost revenue and damage to their reputation."
He notes that a properly designed employee referral program can be an effective source of quality external talent. "The key is to be specific in all aspects of the program," Chapman continues. "The employee must know the person they are referring and vouch for them—not just some random acquaintance. There also needs to be some sort of solid reward or monetary incentive, and leadership must drive it and support it."
According to CareerBuilder, 88 percent of surveyed employers rate employee referrals above all other candidate sources in terms of quality. Eighty-two percent rate employee referrals above all other candidate sources for generating the best return on investment.
2. Shepherding Candidates Through the Hiring Process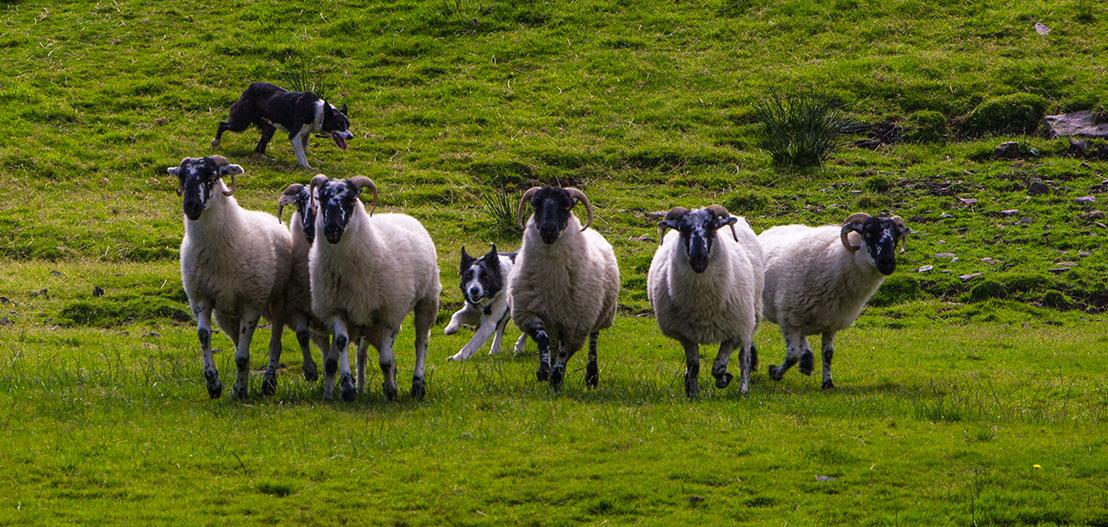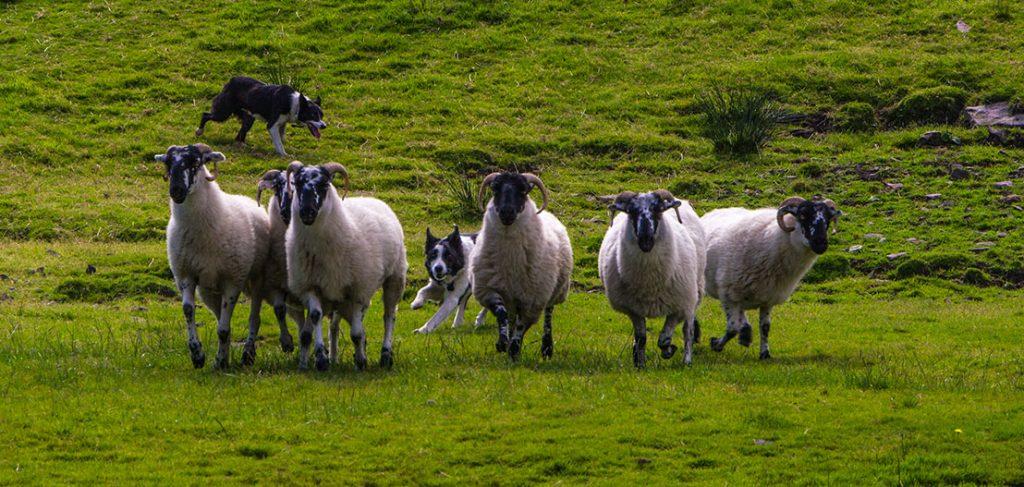 Jamie Ceglarz, founder and managing director of Guild Talent, says that coping with candidates who back out of the interview process is a challenge for modern HR departments. "As the mantra goes, time kills all deals. That's true in recruiting as well, and it can be a frustrating experience at times," he says. Fortunately, the solution can be as simple as better managing the system.
"It should start with mapping out the process and desired outcomes with each step," Ceglarz explains. "Decide who is interviewing the candidate, in what order, and what success looks like. Once we know the process and everyone has agreed to it, we can work to execute it."
Next, Ceglarz says it's important to make time to debrief both the candidate and the interviewer as soon as possible after the interview concludes. "If you're using an applicant tracking system, send the interviewer a calendar invite for ten minutes after the interview is meant to end and include a link to where they should provide written feedback on the candidate," Ceglarz continues. "Once you have feedback on both sides, you can work to set up next steps."
He notes that keeping every interaction "tight and meaningful" is essential. "If not given proper direction, you run the risk of meetings without outcomes or decisions, which will create ambiguity and add steps that further elongate the process," Ceglarz says.
3. Employing Interculturally-Savvy Talent
Emily Mosby, CEO and lead consultant at Mosby Global, says that securing and training talent with high levels of intercultural competence and agility is increasingly important for organizational success.
"To succeed in a global marketplace, organizations need staff who can identify and strategically navigate culture differences," Mosby continues, "be they based on national origin, ethnicity, generation, organizational level, or more. However, there is difficulty in assessing this skill set during the hiring process—and not enough buy-in for the necessary training post-hire. HR teams are looking for accessible training models in order to quickly develop intercultural skills within their organizations."
According to a survey of 367 large employers in nine countries conducted by Ipsos Public Affairs and the British Council, few employers report actively screening candidates for intercultural skills. However, those that do report looking for job seekers who are multilingual, have strong communication skills, and demonstrate cultural sensitivity.
4. Choosing Benefits Employees Actually Want
According to a 2018 study by Glassdoor, 48 percent of U.S. workers want a job that offers attractive benefits and perks. In fact, benefits figure higher in the list of factors that drive job seekers to apply for a particular role than do commute (47 percent), salary (46 percent), work-life balance (43 percent), or company culture (35 percent).
But what are today's job seekers looking for outside of standard benefits like health insurance, dental insurance, and paid time off? Tasia Duske, hiring manager and CEO at Museum Hack, says that figuring that out is one of the biggest challenges HR professionals have to deal with today.
"It's challenging to sift through the myriad of new benefits being offered to employees around the country such as health credits, in-office massage, house cleanings, pet services, gym memberships, axe-throwing events, and more," Duske explains. "Offering your employees out-of-the-box benefits is great, but since this is a relatively new trend there is little to no data suggesting which benefits provide true value to employees- and which just sound good on paper."
For this reason, Duske suggests asking your staff about their benefit wishes and any changes you're planning to your benefits program. "Poll your team frequently and establish a satisfaction benchmark," she adds. "Then monitor increases and decreases over time as you test new benefit additions."
5. Retaining the Best Talent
Ben Winter, owner of Success Improv, says employee retention is the number one problem in HR today. "It's the biggest cause of stress for employers and the employees who stay," he explains. "When an employee leaves, a seed of doubt enters their [the employer's] mind. They end up with a lot of questions like 'Why did that person leave?" and 'Is there something better out there?' They wonder 'Is there something wrong with the company?' Not to mention the stress on the employer of having to hire and train someone new."
In addition to best practices such as offering competitive compensation and benefits, career development opportunities, and ample recognition, Winter suggests a novel tool for improving employee engagement: training employees and management in improvisation.
"Everyone improvises on a daily basis," Winter says. "But what most people don't know is that improv includes a set of rules. If you've ever seen an improv show and been thoroughly entertained, it is because the cast was following those rules. These same rules that apply to stage improv also apply to life and business. If you can imagine everyone in the workforce following a unified system that makes magic happen, you can imagine how much more fun it would be to work in that environment. And when people are having more fun, they want to stay and be a part of something great."
Vivek Kumar, CEO of Qlicket, a B2B SaaS firm that bridges the communication gap between workers and their managers through survey software, agrees that combatting employee turnover is a major challenge for business owners.
"A few years ago, Gallup and others found that seventy-eight percent of employee turnover has nothing to do with wages," Kumar explains. "Employees quit due to preventable factors such as overwork, lack of recognition from management, and low opportunity for career advancement. Our system allows employees to voice their concerns. The mere act of listening to employees decreases turnover, but customers with the most success have also implemented policies that directly address employees' problems in the workplace."
6. Encouraging Investment in Talent Development
Stan Kimer, founder of Total Engagement Consulting by Kimer, says that selling senior executives on the importance of investing in talent development is a big challenge.
"Often leaders do not realize that for most companies, people costs are their largest investment and people can be the differentiating factor in an increasingly commoditized market," Kimer explains. "Challenges in this area include a tightening labor market as more Baby Boomers are retiring than new workers are entering the workforce, plus the need to focus on the increased diversity of today's skilled workforce. HR needs to convince senior leadership of the importance of ongoing investments in people development. It's not something that can be cut during budget squeezes."
7. Creating Diverse and Inclusive Environments
Anthony Paradiso, MS, SHRM-CP, and founder of AllThingzAP LLC, says that creating diverse and inclusive environments in the workforce is a big challenge for HR today.
"For the most part, organizations have figured out the diversity aspect, but not inclusion," Paradiso explains. "We're finally hearing about the extreme importance of inclusion, for without inclusion, your diversity efforts will not succeed."
If you need a refresher, diversity refers to who your company employs. A diverse workforce is made up of employees from a range of genders, races, ages, physical abilities, and socioeconomic statuses. Inclusion, on the other hand, applies to how your employees feel at work. An inclusive workplace is one in which all employees—regardless of gender, race, age, physical ability, or socioeconomic status—feel valued, respected, and fully accepted.
Both diversity and inclusion are factors that matter to job seekers. In fact, according to a Glassdoor survey, 67 percent of active and passive candidates say that a diverse workforce is an important factor when they're evaluating companies and job offers. So, how can HR make sure they're creating an inclusive environment?
"Educate your staff and leaders, listen and communicate effectively, and, most importantly, embrace employees as their full authentic selves," Paradiso advises. "In order to be your authentic self, you must feel included. You must feel able to use your voice, participate in the decision-making processes within a group, increase the amount of power you have within the group, and feel like you belong no matter your background."
8. Managing Remote Workers
Michael Alexis, CEO of Team Building, believes the biggest challenge in HR today is the trend towards remote offices and employees working from home. According to a survey by FlexJobs and Global Workplace Analytics, the number of people working remotely has increased 159 percent since 2005.
"Many employees and potential employees love the idea of working at home because of the flexibility," Alexis says. "The ability to run errands during the day, cook on your own stove, or similar. But the reality is that many people struggle with remote work. Team members who are new to this arrangement may not know how to manage their own schedules and stay productive. Demands on time like kids and errands can also take priority over the work."
Alexis notes that remote work is a particular challenge for HR professionals because remote workers are difficult to monitor. "You may not know for months or even years if an employee is disengaged and not going to work," he continues. "The best way I've found to overcome this is with strong systems for accountability. Move toward deliverable-based projects where possible, track for competition, and have very little leeway for incomplete projects. This way you can make sure both the employee and the organization continue to be successful."
9. Communicating with the C-Suite
Ed Krow, SPHR, CCP, SHRM-SCP, CHCM, and HR strategist with 25 years of experience in the HR industry, says that learning to better communicate with the C-suite is a challenge for HR professionals.
"HR does not know how to speak 'executive' to the C-suite," Krow explains. "HR's sole focus must be on supporting business objectives, but too many CEOs I have spoken with see HR as an impediment to achieving results. While HR thinks the C-suite wants to hear about turnover percentages, employee opinion survey scores, or ways to save money on the company picnic, what leadership actually needs to hear is about how turnover is impacting the company. Who is leaving and why? What do those scores tell us about our culture and employment brand? Are we spending our employee dollars on the right things to get a return? HR needs to learn to speak in these terms."
10. Navigating the Legalities of CBD Use
David D. Schein, MBA, JD, Ph.D., president and general counsel at Claremont Management Group, says that the widespread use of CBD oil is a potential legal exposure today's HR professionals may not have anticipated. While purchasing CBD oil is legal thanks to the 2018 Farm Bill, which legalized the production and sale of hemp and its extracts, due to the lack of formal production standards, many CBD oils contain up to 0.3 percent THC, the active ingredient in marijuana.
"This is not a level where it would case any hallucinogenic impact," says Schein, "But it's still there. Whether marijuana is legal in a specific state or not—and it's still illegal at the Federal level—it could still cause subjects for pre-employment and for-cause substance abuse testing to fail the tests."
Schein notes that in an informal survey of employers that he has conducted over the last several months, none indicated they had modified their policies to adapt to the widespread use of CBD oil. "Recently, there have been reports of court cases that have considered this new issue and there is not a consensus yet," he adds.